10577-09-0011 JetLift Quick Connect Shop Caster Wheels (set of 2) - $75.00 (4" per set), $100.00 (5" per set) plus $15.00 set Shipping Charges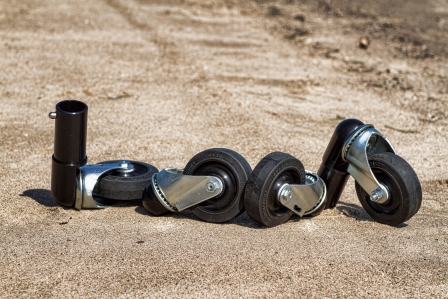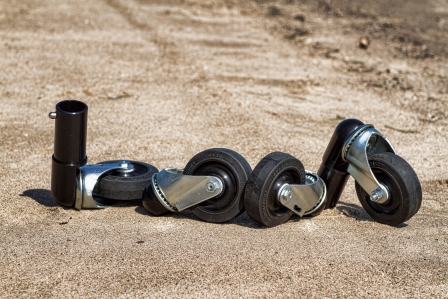 10577-09-0011 JetLift Quick Connect Shop Caster Wheels (set of 2) - $75.00 (4" per set), $100.00 (5" per set) plus $15.00 set Shipping Charges
Our Quick Disconnect Shop Casters are a heavy duty wheel with stainless caster assembly. We machine the caster hub unit to allow for a quick fit and connection to our Dovetail Base Rails. Each caster wheel has a 300 pound capacity. Caster wheels are sold in sets of 2 wheels.
When converting a tote to a Shop cart we recommend using a set of 5" Wheels, and a set of 5" wheel with the brake.
SHIPPING CHARGES TO THE LOWER 48 IS INCLUDED IN THE PRICE, FOR ALL OTHER SHIPPING PLEASE EMAIL poplifts@theswift-lift.com FOR A SHIPPING QUOTE.
COMES IN SETS OF 2 AND INCLUDES STUB AXLES
SHIPPING COSTS INCLUDED